Stories behind the culture of design problems, systems and solutions. We're talking to creatives from every corner of Africa and learning how they use design. Brought to you by Nairobi Design_ (@nairobidesignweek). Hosted by Adrian Jankowiak (@adrianj.ig) & Naitiemu (@naitiemu) Edited by David King'ori. Produced by www.nairobidesignweek.com Episodes and transcripts at www.afrika.design Thank you for tuning in, hope you enjoy the show! Please leave a review to let us know what you thought.
Episodes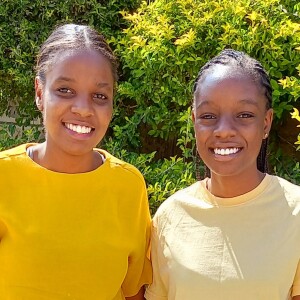 Friday Sep 22, 2023
Friday Sep 22, 2023
In this episode, we are joined by Ladouce Nadabha who is one of the co-founders of The Art Carte—which is a lifestyle brand that blends art and functionality to create unique stationery, greeting cards and home goods; inspired by nature and culture. She works with her sister Nadine.
Ladouce tells us what it takes to go global. Are there specific tools or platforms? Do I have to go digital? Where do I find these opportunities? These are some of the questions you may be asking yourself. Tune In to find out how to transcend the local market.
This is the 23rd episode under the 'Shifting Narratives' program supported by the British Council SSA Arts.
*For the best experience, please use a headset/earphones.
Instagram: @ the.art.carte
Website: The Art Carte
Music by: Ngalah Oreyo (@ngalah_oreyo) and Mercy Barno (@merc.b_)
For the full episode transcript: https://www.afrika.design/going-global